BUY THINGS
Music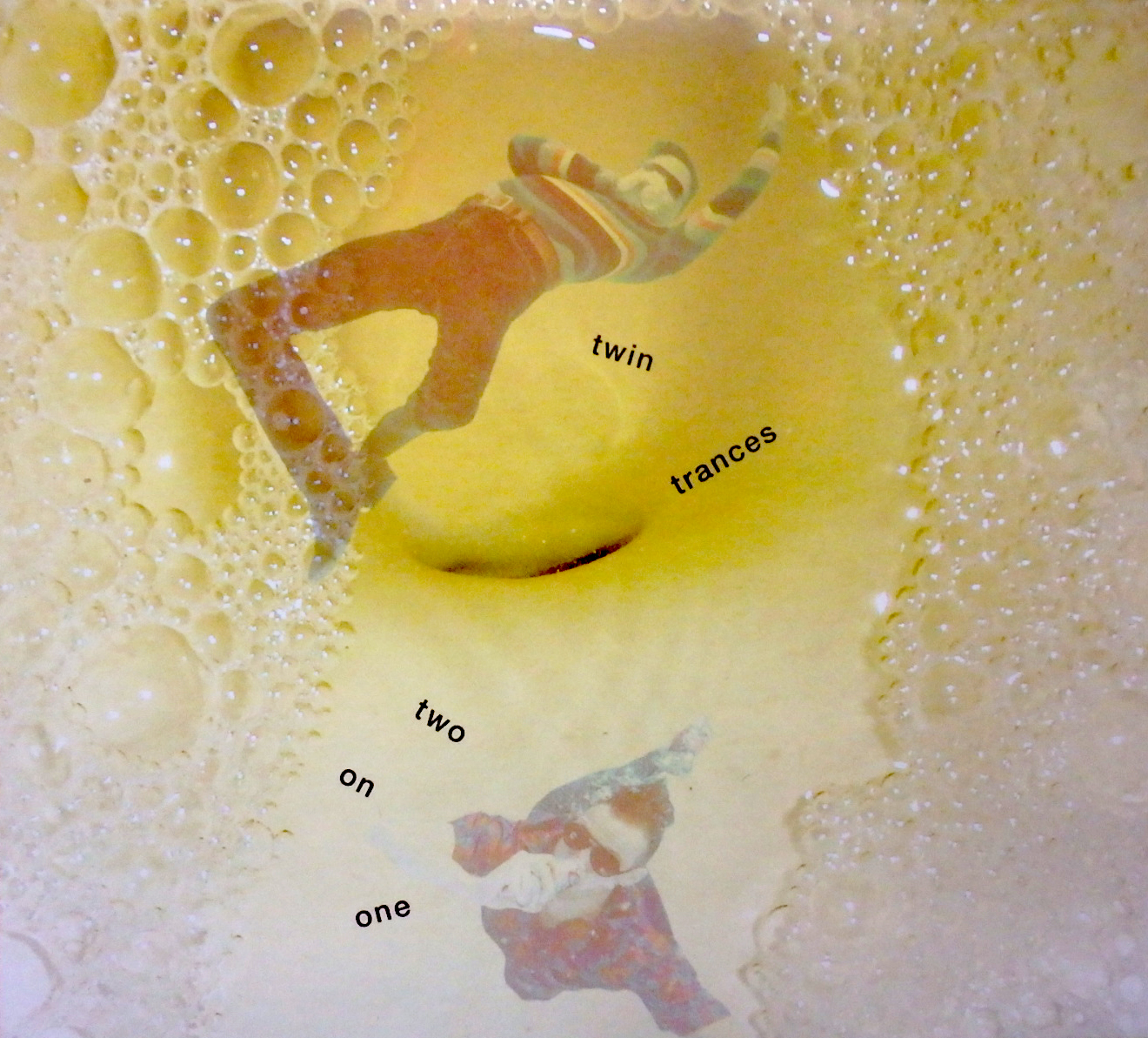 Twin Trances / Two On One (full length CD digipak) - $10
Out September 30! Nine new tracks employing guitars that splatter TT's sludge-rock pulse with particles of Kevin Shields and Stevie Stevens. Add a few high-end Casio synths, some warpy doo-woppin', toolbox percussion, then puke it out of a $300 Dell laptop (don't forget The Motels cover!), and you've got a real odd, heavy-duty party.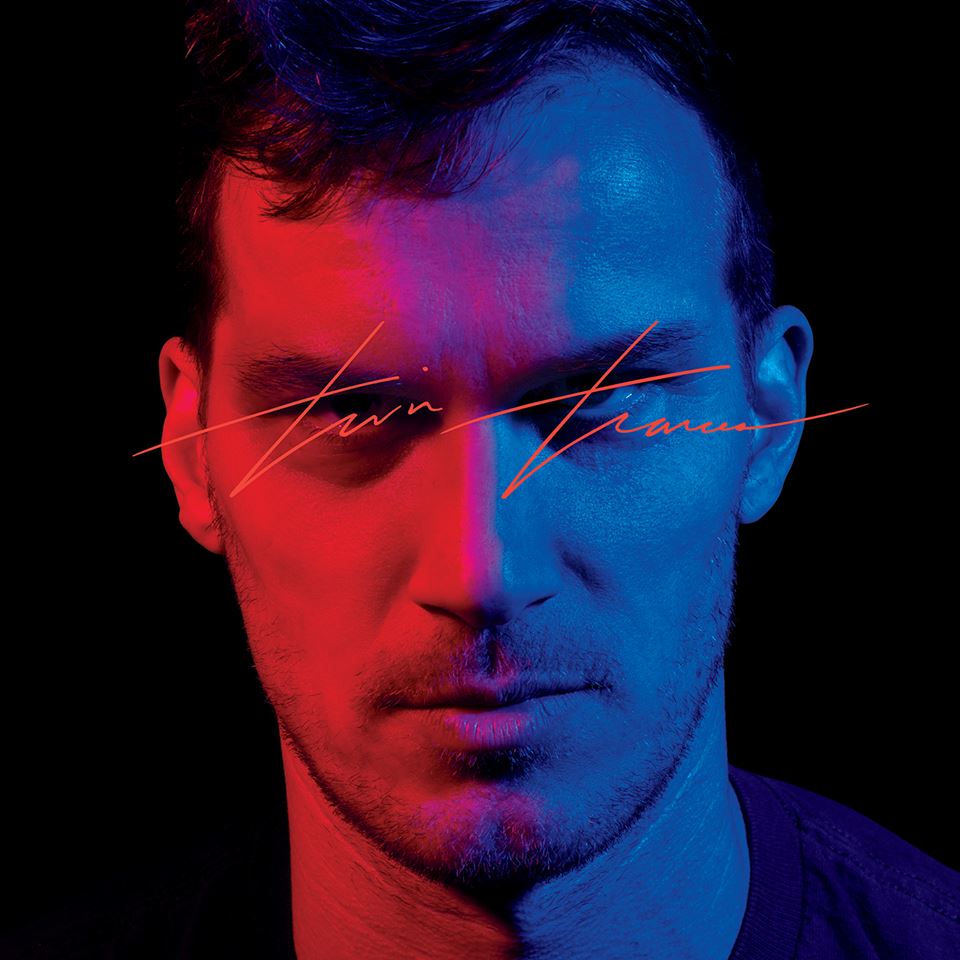 Twin Trances / Self-titled LP (full length 7-song LP) - $12
An epic void shifting into measures of broiling, tactile, goop-hot US Festival rock spun with the melancholy anthems of the last in line. Like, if the inside of a jet ski had actual brain matter or something. Grab it too.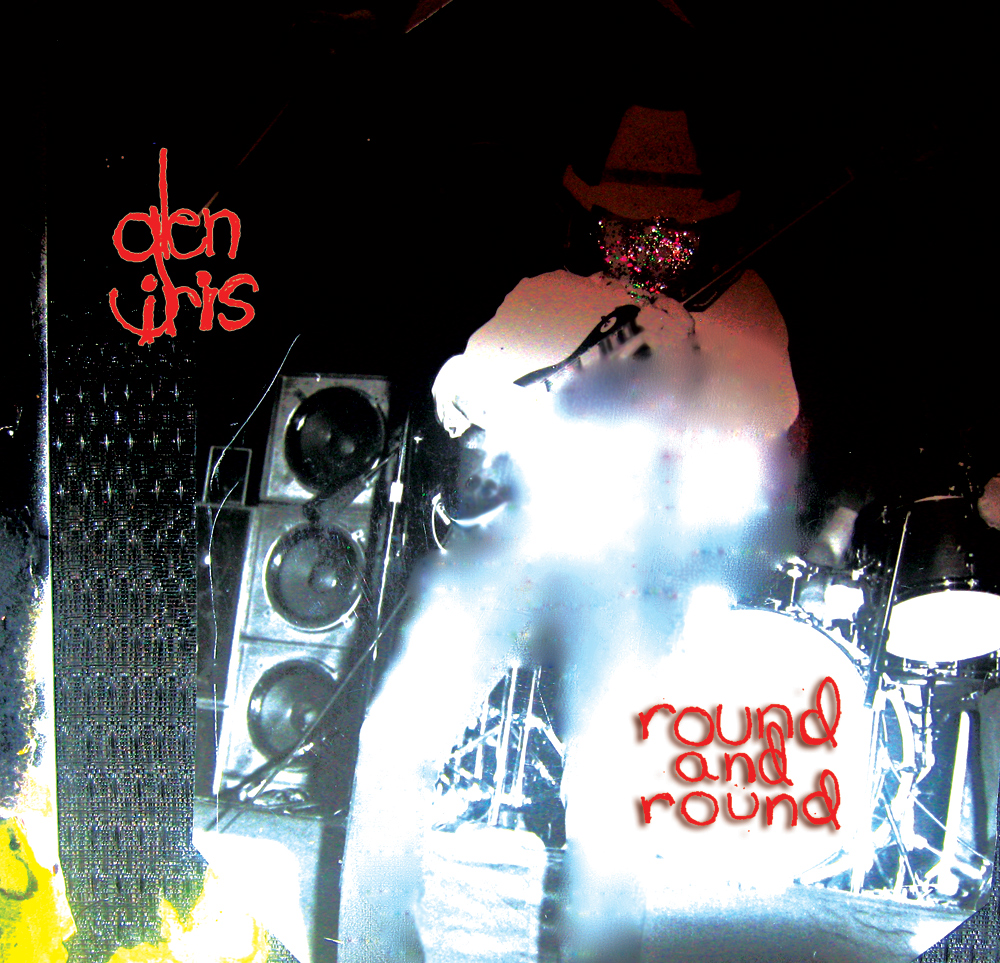 Glen Iris / Round and Round (full length LP/CD on Moodswing)- $12
Twelve new exercises in rock from Glen Iris courtesy of our pals at Moodswing. LP or CD. Grab it. "Glen Iris pound out brawny, scalding, guitar-dominated rock that sounds concurrently blunt, brazen and invigorating. If Seattle grunge was hopelessly tied to smack, then speed was seemingly the spike in the Midwest's punchbowl; just consider Amphetamine Reptile Records and a large part of its roster. Not to suggest they're speedfreaks or anything, Glen Iris would've fit in well among AmRep's finest. Their album, Round and Round (via Moodswing Records) is a solid 40-minute jolt that occasionally dazzles." - Stomp and Stammer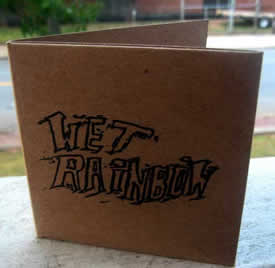 Wet Rainbow / Five Song CDR - $5
Wet Rainbow has a five-song cdr for sale with "Dance" and "Lazy" + three more tunes. That makes five. Gorgeous, hand-tooled gatefold cover. Rocks harder than the hulk and sweeter than skittles melting up Nina Hartley's ass. You'll want to be the first child on your block to own this, that's for sure. Come on!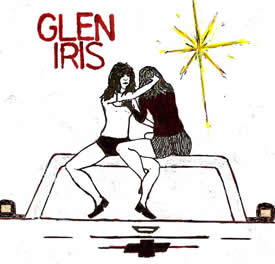 Glen Iris "Horseless" b/w "Big Hatchet" 7" single - $4
"The sound is lo-fi but honest & engaging, and the package's thrift-store graphics just add to the punked-out flavor." - review from The One True Dead Angel / "Aimless, dirt-floor rock y roll from this combo, members of the Rock*a*Teens & Brass Castle. "Horseless" has a nice break that busts up the white-guy-in-A-frame party, & shows these folks have a little dimension to their ways (& that they know when to aim for the ditch when overstaying their welcome seems possible). Dingy but there's small joys inside." – review from Still Single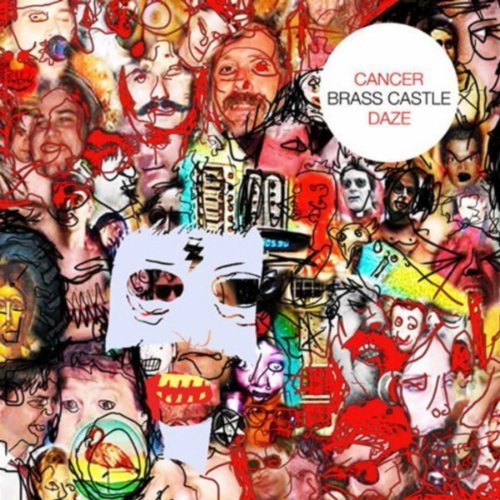 Brass Castle / Cancer Daze (11 song digital lp) - $7
"Don't bring your kids!" says the man! Recorded at Chase Park Transduction in Athens by former Georgia Bulldog kicker turned studio whiz-kid Billy Bennett, this collection of tunes is not necessarily the band's grand finale but is easily their heaviest and most beautifully produced set yet.  It's like Get on Fire only you can hear all the words and drums.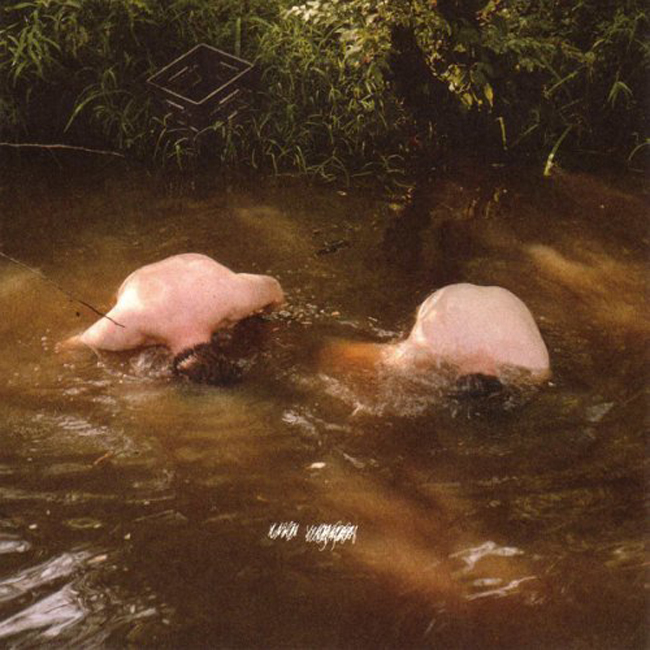 Brass Castle (s/t cd / originally released on Velocette Records)
"From Cherubs to Flipper to Harvey Milk to Minutemen to BOC to whatever dirty lp is tucked between Black Oak Arkansas and Budgie in the dollar bin, it's all pretty grimy and noisy but never to a fault." – review from
Shiny Grey Monotone
"Brass Castle, the gut drawn on the inner sleeve is Abbath from Immortal, the Norwegian black-metal band. New album is fantastic, raw & powerful,'butt rock' is back, & you're gonna help spread its unholy message of crummy beer & harsh refries." - review from Transworld Surf
BUY IT HERE (we guess).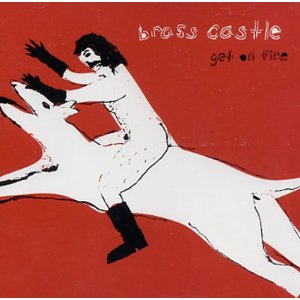 Brass Castle / Get on Fire - $7
Grab it now. There are barely 3 or 4 of 'em left."Brass Castle crank out some mighty hairy, gut-pumping butt-rock for a two-piece. They're boozy and churlish and loud as fuck. I've seen Rollins Band, Shellac and southern rock all cited in reviews of 'em, but to me they mostly bring to mind that first Meat Puppets album. Their new CD is called Get on Fire, and I approve." – review from Stomp and Stammer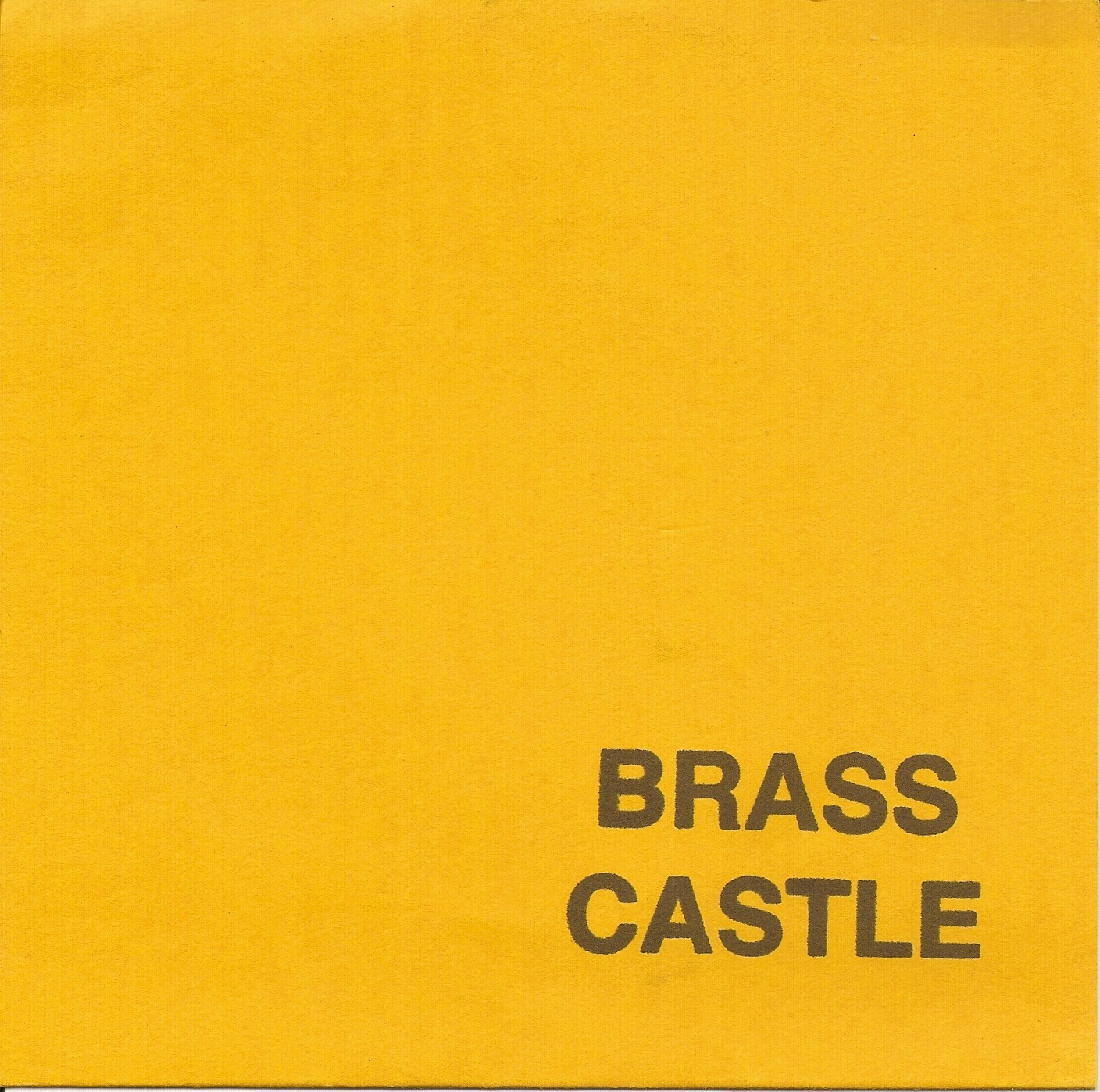 Brass Castle "John Derek" 3-song 7" ep - $4
"Brass Castle translate solid honkytonk chops into something hard to classify but easy to like. Nice diversity of tuneage on the record. Side A is upbeat, all starts and stomps and fancy guitar riffs, then Side B slows it down and makes you think of ex-lovers and old addresses. The wailing vocals are pretty raw and pretty real." – review from Punk Planet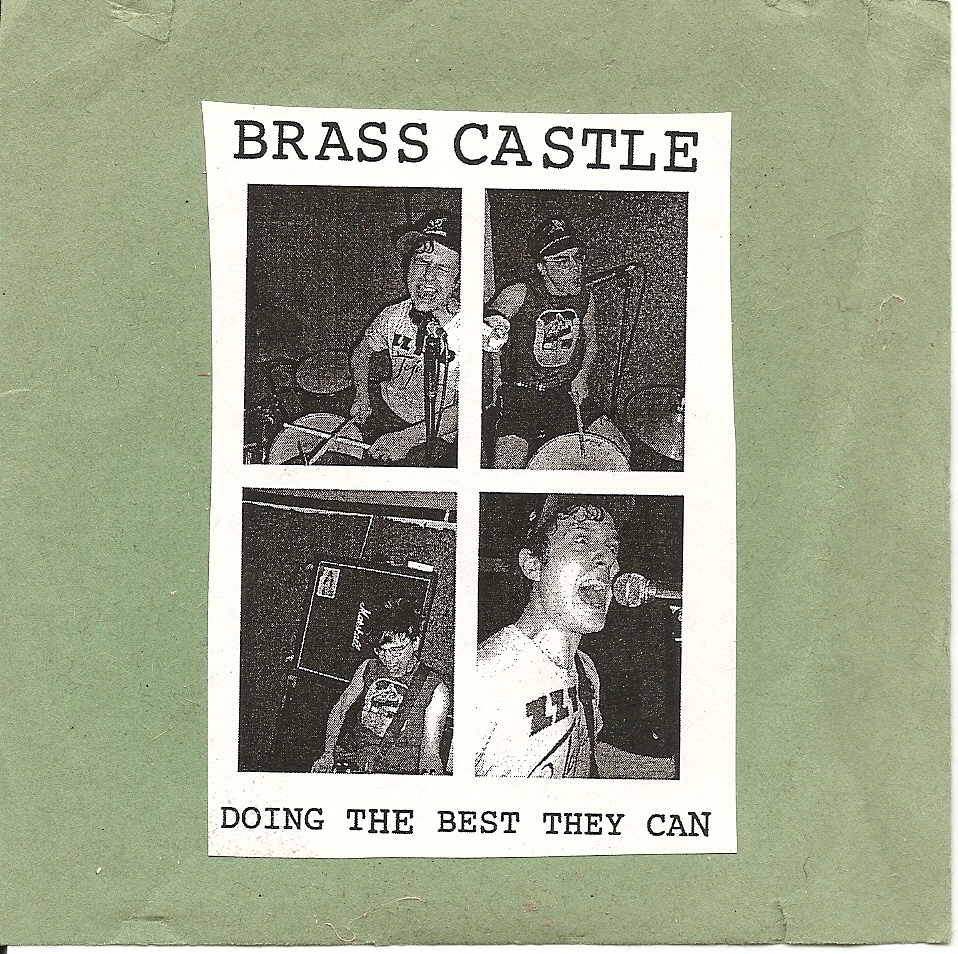 Brass Castle / Doing the Best They Can (17-song cdr) - $4
Just pulled a bunch of these out of an old Autozone baggie. Reminds me of the crusted over hot dog my mom said she found in my older brother's toy box back in the late 60's! We will cut you in. This represents BC's innocent, wild and spirited second year with lots more synth, female backups, a cover of Gizzard's "Georgia", the definitive versions of "Street Fights" and "I'm Alone Malone" – everything recorded at the venerable Black Box space in the middle of a horrible heat wave in June 2002.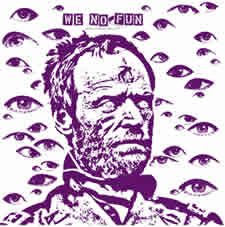 We No Fun: Atlanta & Athens 2009-2010 (180 gram vinyl lp) - $9
Includes Brass Castle's "Sinister Thunderbird" + more "local" madness. "Rocks a hit ratio unheard of within the tiny-town constraints of the regional comp. This cross-section of dream-scuzz, harsh no-wave revisionism, electro-informed garage, and general junkie business showcases far too much genuine variety and bogeyman no-no styles to smack of a Groundhog Day II: Plural Nouns and Primary Colors agenda." – review from Still Single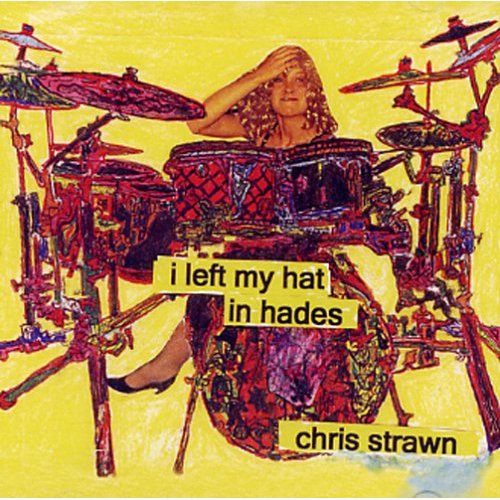 Chris Strawn / I Left My Hat In Hades (cd) - $7
"Sharp & focused in some ways while casually loose & ramshackle in others, liberally strewn with idiosyncratic guitar solos, cheerfully borrowing from cheesy electro-pop just as much as classic rock & metal, sheer unpredictability that you don't hear often these days. Peculiar & sometimes deliberately obscure, sometimes even just plain weird, but always unquestionably individualistic & worthy of your attention." – review from One True Dead Angel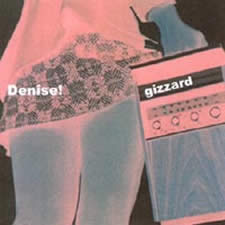 Gizzard / Denise! (cdr or digital lp) - $7
"The tunes are damn heavy- drummer Vince Coursey is at his best when emulating the all-out bash of dead Zeppelin stick swinger John Bonham - and Chris Strawn's slamming guitars and slack-jawed vocals are always interesting. Taylor Griffin floods the dark spaces with floppy-stringed bass lines that round out Gizzard's thick 'n' chunky vibe. One of those rare records on which every song is worth the time it takes to listen. No filler here, not one wasted tune. But that's the Gizzard ethic, one that should be espoused by an industry bent on aesthetics and puff." -  review from Folio Weekly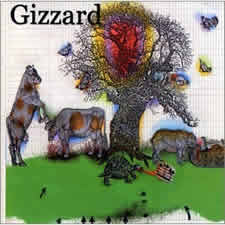 Gizzard / Kill And Reissue (cd) - $7
"They combine elements of punk, straight-up rock, and jazz into something that sounds like jazz as interpreted by Neil Young and Crazy Horse...intriguing stuff and a far sight more inventive/creative than your average jazz-rock (with emphasis on the latter) combo."– review from Dead Angel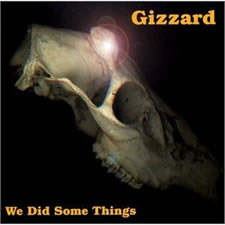 Gizzard / We Did Some Things (cd) - $7
"Gizzard's music has the sound of being recorded in a large garage where they prime up for midnight drag races by banging out tunes on the walls. They jam too, which makes this perfect driving music." – review from Ink Nineteen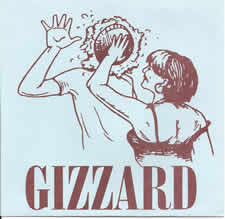 Gizzard "This Is This" 3-song 7" ep - $4
"Buy anything by this band that you can get your hands on." - review from Flipside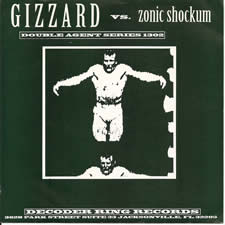 Gizzard / Zonic Shockum (split 7" single)- $4
Maybe one or two of these is available. "Buck Fever" is the Gizz song (or more like "Buk Fever" cause they wouldn't shut up about that writer when they were putting this out). J-ville rockers decided to share this on a 7" w/ a Philly band who sounded like a heavy Veruca Salt.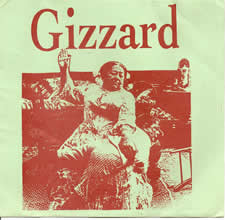 Gizzard "Let'em Die" (5-song 7" ep)- $4
Three rock workouts produced by Kramer at Noise New Jersey and two more recorded by Jaye Moore who's now drumming his bum off in New York with Dead Stars.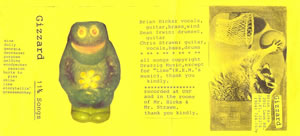 Gizzard / 11 1/2 Songs - OUT OF PRINT
Check back later.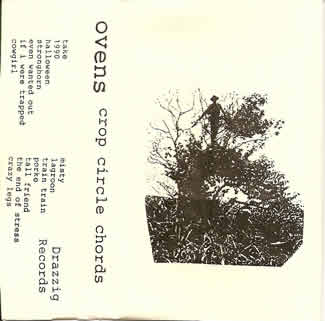 The Ovens / Crop Circle Chords (cassette)- $4
With nods to Blackfoot and Judy Collins, the Crop Circle Chords cassette surfaced in Winter 1994 (about the halfway point of the O.J. Simpson trial) - a very unique collection of lo-fi acoustic pieces and rockouts that call to mind Meat Puppets and Husker Du.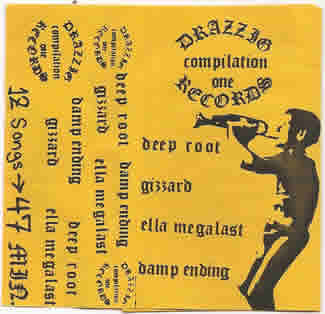 Drazzig Compilation One (cassette)- $4
We'll eventually include a musical tree to trace every musical connection that evolved out of the good ol'DCO. Tape contains 3 tracks each by Gizzard, Deep Root, Damp Ending and Ella Megalast. Rest in peace Brian Hicks and Dave This. 47 minutes of mustard flavored rock.
OTHER MERCH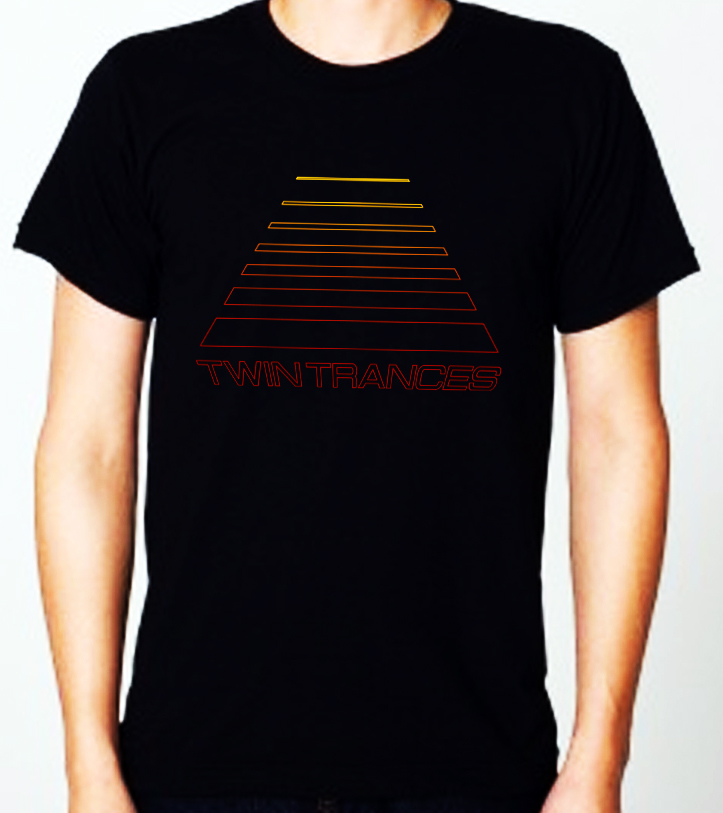 Twin Trances black t-shirt (S, M, L & XL / 100% cotton Hanes Beefy tee) - $10.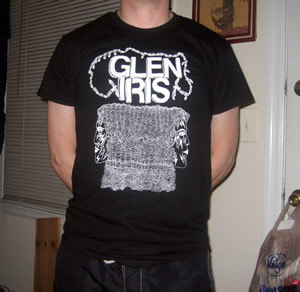 Glen Iris black t-shirt (S, M, L & XL / 100% cotton Gildan tee) - $10.
Glen Iris Official women's panties (100% cotton) - OUT OF PRINT.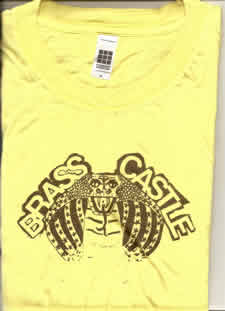 Brass Castle shirt (star-spangled cobra design / brown ink on yellow American Apparel 100% cotton tees) - $9 (sizes S, M and XL ONLY)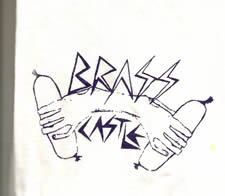 Brass Castle (sausage design / navy ink on white) - $6 (sizes S and M ONLY)
Ordering Information
Email before ordering if you have any questions.
Some items might be presently unavailable. When placing your order, please list an alternate selection or selections (within the shopping cart notes field) of the same price as your first selection before shipping/handling charges.
Shipping & Handling:
Orders within the U.S.: add $2 per item for shipping/handling charges.
Orders in Canada: add $3 per item for shipping/handling charges.
Orders outside U.S. or Canada: add $4 per item for shipping/handling charges.
---
©copyright 2016 | Dirty Slacks | 754 Charles Allen Dr. NE / Apt A / ATL, GA 30308 | All Rights Reserved | contact us